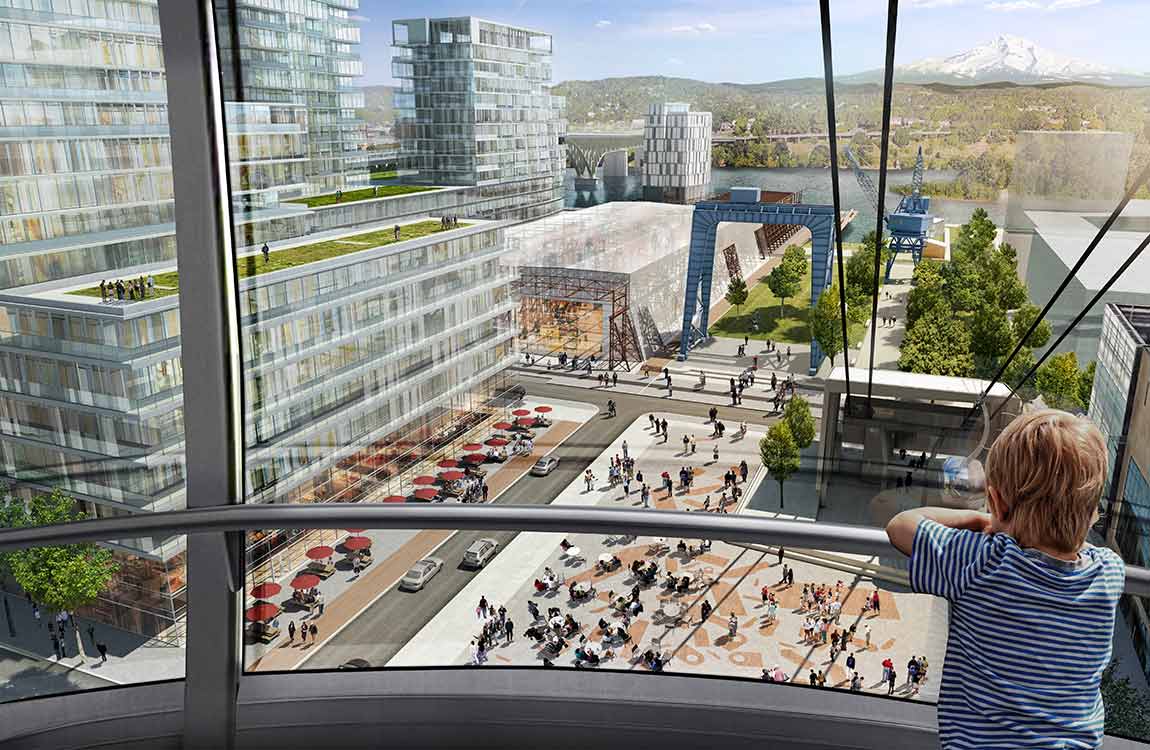 While Development Will Pause, The Vision Will Persist.
After lengthy negotiations with the City of Portland, we've decided to mutually terminate the Development Agreement for Zidell Yards. At this time, we are not moving forward with our development plans. This is a hard decision for us to make. The family views this project as our mission and our legacy. Unfortunately, given the costs of developing on this site and the City's priorities on how it intends to use urban renewal funds, we are not currently able to move forward on this development. We're deeply saddened that we can't find a workable compromise with the City at this time.
It comes down to two simple things: the cost of public infrastructure and the need to secure outside funding. The public infrastructure that would have been a part of Zidell Yards included ten acres of new public parks and Greenway, new public docks and a publicly accessible beach as well as the extension of Bond Avenue and significant investments in affordable housing.
We were happy to contribute as much as we could to these projects, but we compete for financing with projects across the city and nation. Zidell Yards could not bear the sizable additional infrastructure costs the City was requesting and still generate the market returns needed to secure outside funding. In the end, the City and ZRZ Realty were unable to come to an agreement on either a reduced scope of public projects or an increased public investment that would make the project financially feasible.
Thank you for your support and interest in this project. We'll keep you informed of next steps. If at some point in the future, the City is ready to invest the required public resources, we will absolutely re-engage. Our family is determined to see our vision become a reality and to build a world class neighborhood in the city we've grown up in and love.
Jay Zidell | ZRZ Realty Company, President